Audi Certified Collision & Paint Repair Center
If you need paint or collision repairs performed on your Audi vehicle,
we refer clients to Euro Pros Collision & Autobody Center.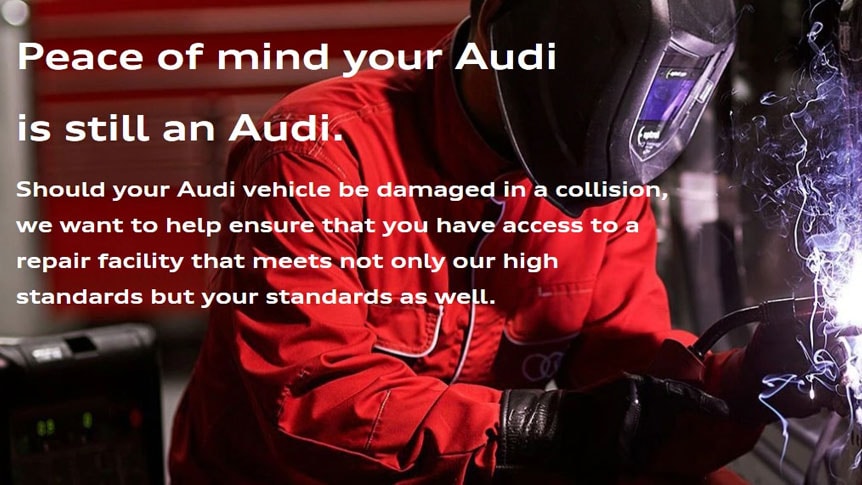 "Sending clients to Euro Pros is like sending clients to your favorite restaurant where you know the owner will personally care about your friends."
"Owners Derek and Jack Ford are those people. Your repair is very important to them."
"They have invested hundreds of thousands of dollars in facility, process training and people to complete what the collison repair industry says is the best equipped and trained network in the industry."
"100% of Audi authorized repairs are I-CAR Gold Class®, and their technicians have been trained by Audi of America on the repair of their cars."
- Larry Sevrin - General Manager at Audi Rockville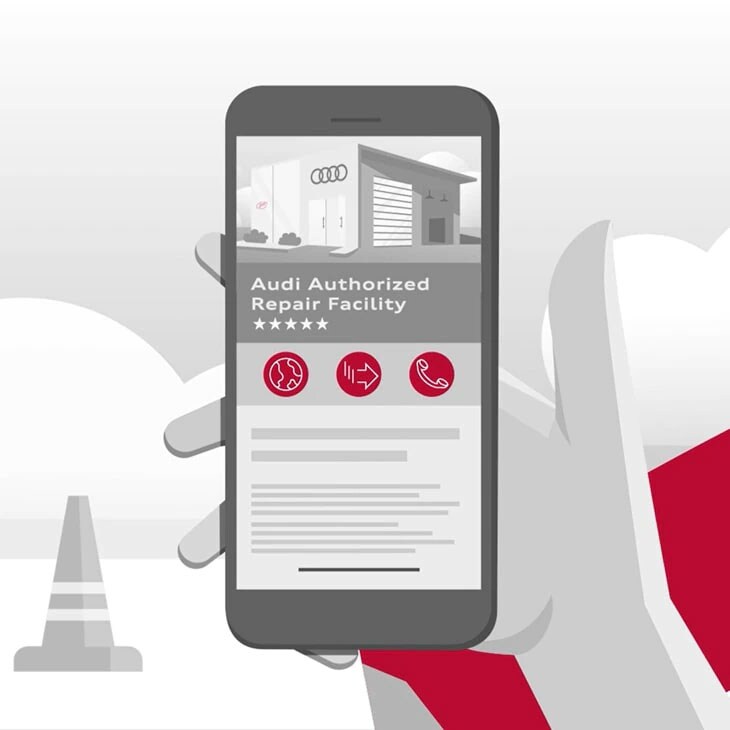 Insist on an Audi Authorized Collision Repair Facility
You're entitled to an OEM-certified collision and paint repair when you use your insurance company. However, your insurance company will usually try to lead you to a cheaper repair center.
What's the difference? OEM-certified collision and paint repair centers follow exact repair methods and use genuine OEM parts to restore your vehicle as close to its original condition as possible.
Here are just a few of the benefits you'll receive when you bring your Audi vehicle to an Audi Authorized Collision Repair Facility:
Work completed by Audi Certified Technicians who are trained in factory-approved procedures on average for 80 hours per year
Use of proprietary tools and repair techniques that are specific to your vehicle
Guaranteed use of Audi Genuine Parts
Factory-authorized repair of Audi ASF aluminum construction
Complimentary towing via Audi Roadside Assistance
At each of the 190 Audi Authorized Collision Repair facilities across the U.S., we have the expertise to return your Audi to factory standards.
While Audi Certified Repairs and paint work may not be the choice of your insurance company, you can typically choose where your Audi is repaired. Don't compromise by settling for unauthorized repairs on your Audi vehicle.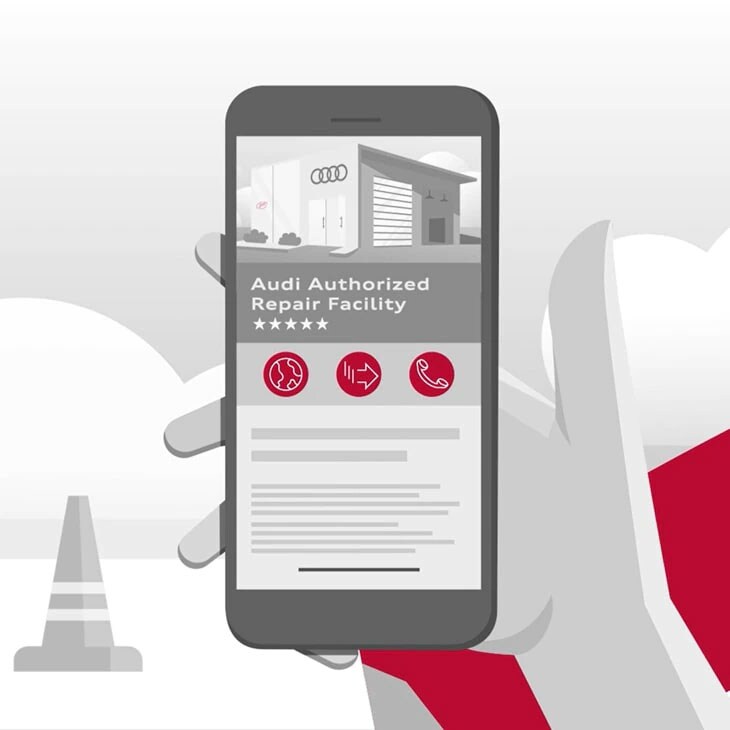 Can I Choose My Own Audi Repair Facility?
By choosing an Audi Authorized Collision Repair Facility, you help ensure that the correct parts and procedures are used to repair your Audi.
While an insurer may recommend a repair facility, you usually have the right to decide where to have your Audi repaired unless that right is limited by your insurance policy.
Your insurance company must provide you with a copy of your policy when asked. Read it carefully to make sure you understand your rights under the terms of the policy.
You can make changes to your insurance policy at any time, which potentially includes having the right to choose your repair facility.
You do not have to wait until your policy is up for renewal before making these changes.
Please have your insurance company contact Audi of America for details on the Audi Authorized Collision Repair Program.
Additionally, no matter where you have your repair done, you should insist that your insurer and repair facility agree to the use of Audi Genuine Parts and Audi approved repair procedures to make all repairs.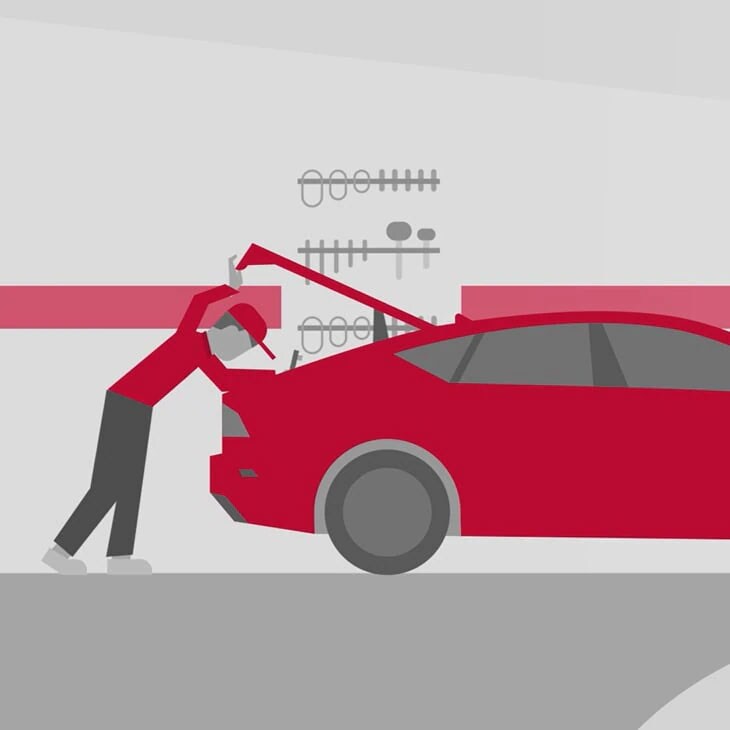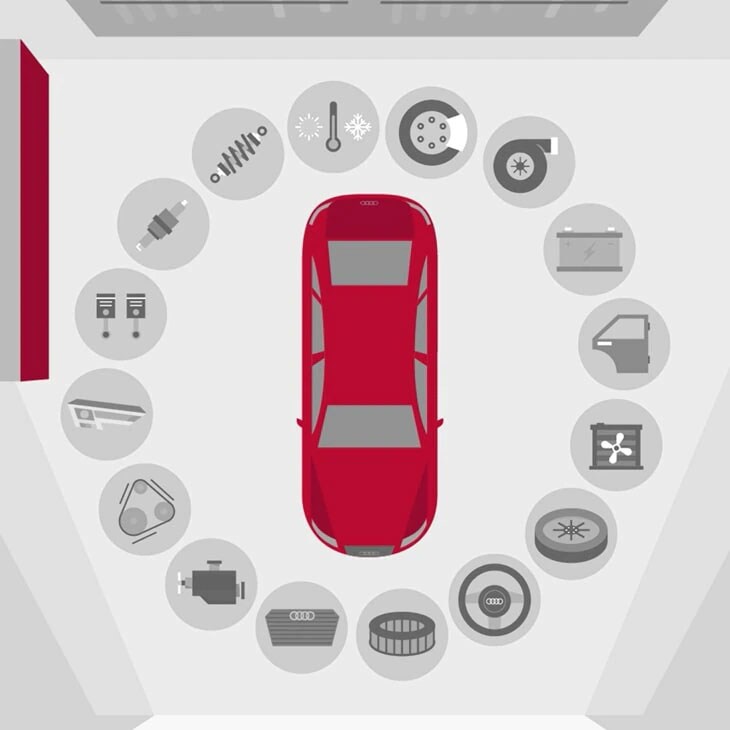 Why Should I Insist on Audi Genuine Parts for My Repairs?
Audi Genuine Parts are manufactured according to strict Audi standards in order to deliver the fit and performance of your Audi vehicle's original build.
These OEM Audi parts are designed by Audi engineers and tested to ensure proper performance, and their quality is backed by an Audi Limited Warranty.
In fact, there are a lot of proprietary parts now on Audi vehicles such as mixed metals like carbon fiber and aluminum, and these parts can only be obtained by an Audi Certified Collision and Paint Repair Center.
While it's hard to say what parts will be used at an independent shop, you can rest easy knowing your vehicle has been restored to factory specifications with Audi Genuine Parts when you have your vehicle repaired at an Audi Authorized Collision Repair Facility.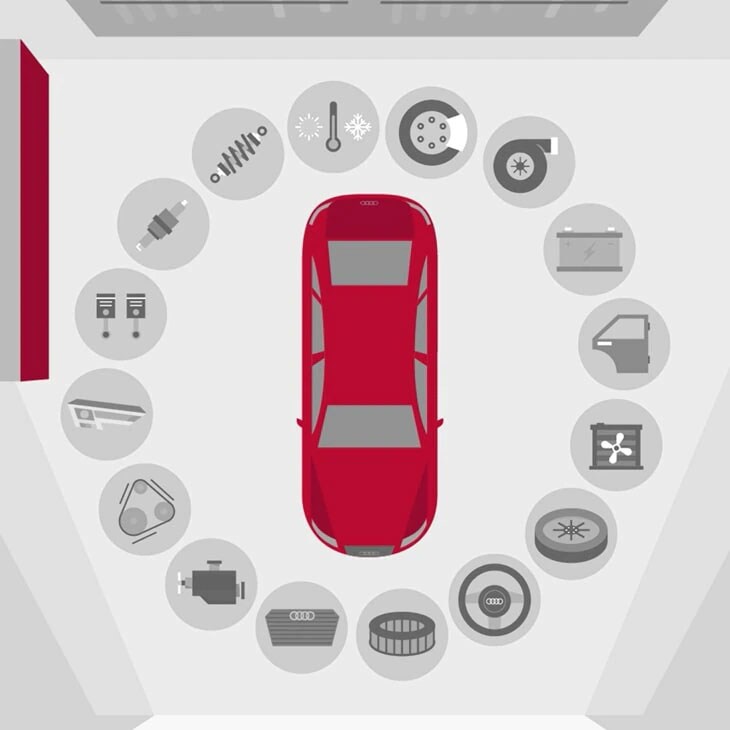 Why We Recommend Euro Pros Collision & Autobody Center
We're proud to recommend Euro Pros for the following reasons:
Their staff is I-CAR Certified
They are a one-stop shop for all your collision repair and replacement needs
They provide a courtesy shuttle service
They provide help with rental car arrangements

Euro Pros Collision & Autobody Center
18930 Woodfield Road
Gaithersburg, MD 20879
Monday - Friday 8:30 AM - 5:30 PM
Does Euro Pros Collision & Autobody Center Accept Insurance?
They accept all major insurance coverage including:
Allstate
Progressive
AIG
Nationwide
Blue Cross Blue Shield
Geico
State Farm
AARP
Liberty Mutual
Travelers
They also ensure complete office service is available to all insurance personnel, and they are happy to provide assistance for insurance-related paperwork. They do all of this to make your claims experience hassle-free.
Benefits to Audi Customers
Benefits to Audi customers include:
Convenience
One-stop shopping
Eligible customers receive complimentary towing to your Audi Authorized Collision Repair facility via Audi Roadside Assistance
Repair process and facility standardization help produce safe repairs
First-quality repairs help maximize repaired vehicle value
OEM-authorized program assures the vehicle owner receives parts specified and approved by Audi
Audi-approved parts meet technical performance standards
Limited lifetime warranty for paint repairs through OEM suppliers
Reduces cycle times (downtime) of vehicle repairs by following recommended processes