TIRE SERVICE
The tires on your Audi need regular maintenance service and periodic replacements, and we make it easy for you to save money on these services through our specials and promotions available from time to time.
Benefits of Tire Service
Remember how essential your tires are to vehicle performance, general upkeep, fuel economy and even your safety on the road. Everything from low air pressure, decreasing tread depth and improper balancing can affect overall wear on the tires and can lead to the need to prematurely replace the tires. In addition, these issues with tires can have a dramatic effect on slowing and stopping times. When roads are slick, poorly-maintained tires may be more likely to lose traction and slip. Fuel economy is negatively affected as well, and some of your car's equipment and components could be exposed to more wear.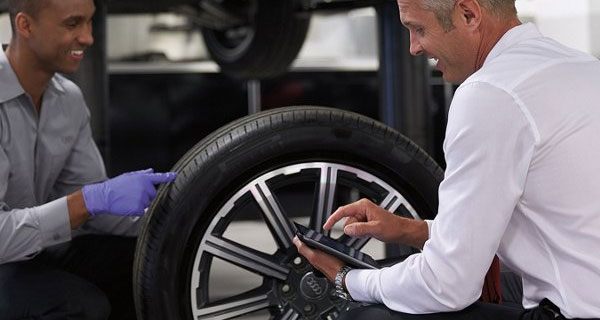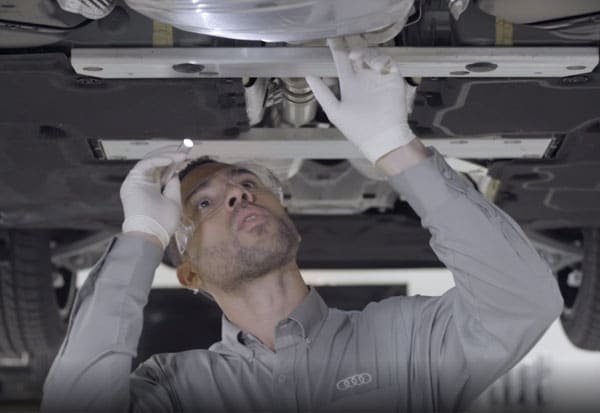 Customer Reviews
Audi Rockville
1125 Rockville Pike, Rockville, MD 20852
Serving
Rockville

,

Washington, D.C.

&

Gaithersburg

Audi Rockville is your leading choice for assistance with all of your Audi's tire needs. In fact, our certified auto specialists have such extensive training and expertise that our tire services can be used on all makes and models. Many of our valued Rockville area customers bring their vehicles to us because of the training and overall courteous service of our team, but others enjoy the convenience of our location and extended business hours. We are committed to take the stress out of the automotive service experience.

Some Audi drivers in the Rockville area have considerable experience with car maintenance, but others do not. We understand that you may have important questions about the maintenance needs of your Audi before you schedule service, and you can always count on us to provide you with straight answers. We share your goal of properly maintaining your vehicle through the right combination of services for all of your needs.
Tire Service
Exceptional tire service is necessary on a regular basis in order to keep your car running well and to prevent unnecessary repair issues from developing. At Audi Rockville, our team offers all of the tire services that your vehicle will need over the years. This includes regular services, such as air pressure checks, balancing and rotations. It also includes tire replacements and other more significant services. While the skills of certified technicians are essential for the proper care of your vehicle, the quality of supplies and materials used in our services is equally as important. Keep in mind that our service department at Audi Rockville completes tire services and all other types of automotive services with OEM parts. Because of our commitment to excellence and our desire to help you properly maintain your vehicle over the years, we use original equipment manufacturer parts that are superior in terms of quality and longevity compared to aftermarket parts. To make your appointment with Audi Rockville, call us today.